Prenuptial agreements are legal and enforceable in Florida. The Rice & Rose Law Firm is experienced in drafting and negotiating prenuptial agreements. The attorneys of Rice & Rose are also qualified to contest or defend the validity of a prenuptial agreement in the divorce court.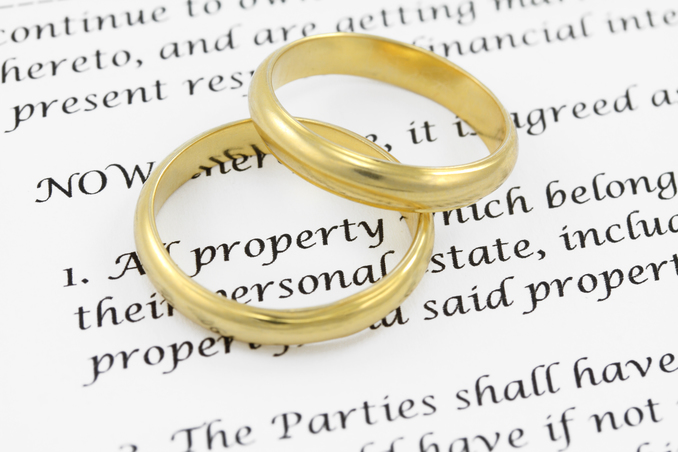 It is becoming more and more common for prospective spouses to protect themselves and their assets with a prenuptial agreement before marriage. While most prenuptial agreements are entered into with an eye toward divorce, these agreements can also protect a spouse's estate upon death.
In order for a prenuptial agreement to be valid and binding in Florida, it must be properly drafted, and each party must provide full and frank financial disclosure to the other. Additionally, the agreement must be entered into voluntarily by each party. The parties must have sufficient time to review the agreement and to seek legal advice. The agreement cannot be the product of duress, coercion or fraud. If proper procedures are not followed, a judge may set aside or invalidate the agreement.
Typically, a wealthy or high income spouse will insist on a prenuptial agreement to protect his or her assets and avoid a potential alimony obligation. Professionals, such as physicians, and business owners can protect their practice or business by way of a prenuptial agreement.
It is not uncommon to see older people embarking on their second or third marriage who have adult children from a previous relationship. These seniors have saved all of their lives and want to leave their children their estate as an inheritance. A well drafted prenuptial agreement can shield the person's assets from their spouse upon divorce or death. It is interesting to note that while the divorce rate for the entire U.S. population has remained fairly steady, the rate for people over the age of 50 has risen dramatically. In 1990, one in ten people who got divorced was over 50. By 2010, it was one in four.
There are many reasons to enter into a prenuptial agreement before marriage. A good prenuptial agreement can avoid a contested divorce or greatly reduce the cost of same. The attorneys at the Rice & Rose Law Firm will clearly explain the purpose of a prenuptial agreement and determine your goals and objectives before embarking on drafting the agreement. Some of the issues which must be addressed are:
Waiving or defining alimony upon divorce or separation
Protecting pre-marital assets and assets acquired during the marriage
Protecting family businesses and professional practices
Defining asset division upon divorce
Addressing responsibility for certain pre-marital and marital debts
Waiver of inheritance and homestead rights upon death
Prevailing party attorney's fees if one spouse challenges the prenup and loses
We can also review advise our clients about prenuptial agreements which have been presented to them by their prospective spouse as well as negotiate the terms of same prior to the marriage. For divorces occurs involving a prenuptial agreement, the Rice & Rose Law Firm attorneys will review the prenuptial agreement and determine whether to contest or enforce the agreement, depending on whether the agreement is advantageous for our client.
To discuss any aspect of a prenuptial agreement, call or write the Rice & Rose Law Firm.
The Marital and Family Law Practice Group of Rice Law Firm consists of Paul E. Rice, Jr. and Philip J. Bonamo. Mr. Rice is Board Certified in Divorce and Family Law by the Florida Bar Board of Legal Specialization and Education. The attorneys have combined experience in marital and family law matters of over thirty years and are members of Family Law Section of the Florida Bar and the Academy of Florida Trial Lawyers. Mr. Rice also chairs the Family Law Section of the Volusia County Bar Association.
The Family Law Practice Group has provided representation to thousands of individuals in the central Florida area in a wide variety of matters including divorce proceedings, paternity actions, custody disputes, modification actions, drafting and challenging pre-nuptial agreements, injunctions for protection and domestic violence. Our attorneys have the experience and credentials to be your strongest advocate, no matter what the family law matter issue may be. For additional information regarding the credentials of the attorneys in the Marital and Family Law Practice Group, see the Marital and Family Law Practice Group Attorney Profiles.