Florida Court Rules Only One Parent Needs to Consent to Surgery on Child
Fri, May 27, 2016 at 10:20AM
---
In what appears to be a case of first impression, a Florida Appellate Court recently ruled that state law only requires one parent to sign off on surgery for a child. The divorcing parents were separated and had equal custody rights to their children. The mother gave consent for their 3 year old child to have adenoid and ear-tube surgery. The procedure had been previously scheduled for both children, but was canceled when the Husband called the doctor and objected. The Mother re-scheduled the surgery for the youngest child three months later and represented to the nurse that the parents had reached an agreement on the procedure. The husband, of course, alleged that his wife misrepresented his position.

The court concluded that, "Florida law does not require health care providers to assume the burden of refereeing or going to court to resolve disputes between parents, so long as at least one legal authorized person provides consent." It also stated that, "One would hope that parents committed to successful co-parenting, as they should be, would resolve these disputes between themselves or with the informal assistance of counselors or advisors. Failing that, a parent seeking to prevent the rendition of medical care or treatment to which the other parent has consented can go to court to seek an injunction and resolve the dispute."

If you have questions about parenting, children or any other issues involving a divorce, you should contact Paul E. Rice, Jr., Esquire at paulrice@riceroselaw.com or contact his assistant, Paige Russo, at 386-257-3839 ext. 327 for an appointment. Mr. Rice is board certified in divorce and family law and is a leading expert in divorce law in Volusia, Flagler, Seminole and St. Johns Counties. His divorce practice is based in Daytona Beach, Florida.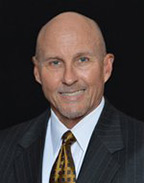 ---
Bookmark & Share
---
User Comments
Be the first to comment on this post below!