Debt Which Husband Obtained by Forging Wife's Name was Declared His Non-Marital Debt
Wed, Jul 06, 2016 at 4:50PM
---
The husband in a Florida divorce action versus Brevard County forged his wife's name on a home equity line of credit (HELOC) to cover his obligation to invest $100,000.00 in a start up bank, where he sat on the board of directors. The wife later learned of the HELOC when the lender called threatening to foreclose on the home due to non-payment. The husband had to pay the HELOC by cashing out some of his retirement funds. The startup bank never got its charter resulting in a complete loss of the $100,000.00. The husband argued that he had made many successful investments during the marriage which had benefited Wife and that it was unfair for her to disavow this one investment which ending up losing money. The trial court agreed with the husband.

The appellate court overruled the trial court stating that while expenditures and investment decisions which do not rise to the level of misconduct will not support an unequal distribution of marital assets, those liabilities incurred by forgery or unauthorized signature of the other spouse's name are non-marital liabilities and the sole burden of the spouse committing the fraud unless the liability was subsequently ratified by the other spouse, citing to Florida Statute 61.075(6)(b)(5).

If you need legal advice concerning an impending divorce, you can reach Paul Rice of the Rice Law Firm at 386-257-1222 or paulrice@riceroselaw.com. Mr. Rice is board certified in divorce and family law and has been representing divorcing spouses in Daytona Beach, Volusia County and Flagler County for over 30 years.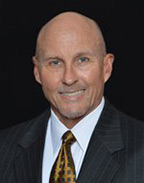 ---
Bookmark & Share
---
User Comments
Be the first to comment on this post below!