Appellate Court Rules Judge Can't Choose One Parent's Religious Beliefs Over the Other's
Fri, Jul 08, 2016 at 8:50AM
---
The parties, who are both Jewish, divorced in 2011. In 2015, the former husband moved to hold his ex in contempt for enrolling their children in an Orthodox Jewish aftercare program in violation of their shared parenting agreement, which required the parties to share in making such major decisions. The ex husband testified that they had practiced Reform Judaism during the marriage. The trial judge found the former wife in contempt for unilaterally changing the children's religion and further ordered that the children shall be raised under Reform Judaism unless the parties reach another agreement.

A Florida appellate court this year overturned the trial court's decision stating that "Allowing a court to choose one parent's religious beliefs and practices over another's, in the absence of a clear showing of harm to the child, would violate the First Amendment." Furthermore, evidence that a child is "confused about conflicting religious beliefs" is not a sufficient showing of harm to interfere with a parent's religious freedom.

If you need legal advice concerning a divorce or family law matter, you can reach Paul Rice of the Rice Law Firm at 386-257-1222 or paulrice@riceroselaw.com. Mr. Rice is board certified by the Florida Bar in divorce and family law and has been representing divorcing spouses in Daytona Beach, Volusia County and Flagler County for over 30 years.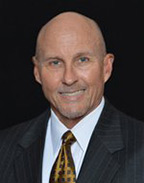 ---
Bookmark & Share
---
User Comments
Be the first to comment on this post below!