Florida Supreme Court Upholds Validity of Prenuptial Agreement
Fri, Sep 11, 2015 at 10:25AM
---
In an opinion released on September 10, 2015, the Florida Supreme Court ruled that the provisions of a prenuptial agreement were broad enough to waive a wife's claim to any assets owned by husband at the time of the agreement or acquired in his name thereafter, including any enhancement of property titled in husband's name that was acquired or enhanced during the marriage with marital labor or earnings. And, where the prenuptial agreement provides that neither spouse will ever claim any interest in the other's property, states that each spouse shall be the sole owner of the property purchased or acquired in his or her name, and contains language purporting to waive and release all rights and claims that a spouse may be entitled to as a result of the marriage, such provisions serve to waive a spouse's right to any share of assets titled in the other spouse's name, even if those assets were acquired during the marriage due to the parties' marital efforts or appreciated in value during the marriage due to the parties' marital efforts.
In reaching its decision in the case of Hahamovitch v. Hahamovitch, 40 Fla. L. Weekly S477a, the court cited to the Uniform Premarital Agreement Act which allows parties to a premarital agreement to contract with respect to disposition of property upon dissolution of marriage. And, according to Florida Statute 61.075 regarding equitable distribution, non-marital assets and liabilities include those excluded from marital assets and liabilities by valid written agreement of the parties. The court went on to recognize that premarital agreements are to be governed by law of contracts and that where a contract is clear and unambiguous, it must be enforced pursuant to its plain language. The wife in this case had argued that the agreement only contained broad waiver provisions but did not specifically waive her claim to the husband's earnings, assets acquired with those earnings, and the enhanced value of the other spouse's property resulting from marital labor or funds. The Supreme Court countered that this "distinction" ran counter to the prenuptial agreements actual language that expressly encompasses all property solely owned by one spouse presently and in the future and that expressly waives all of the other spouse's rights and claims in such property. As an aside, the trial court had previously found that prenuptial agreement in question had been entered into freely and voluntarily after each party had received full and frank financial disclosure from the other and that each party had been represented by counsel in the negotiation and drafting of the agreement.
As I've written in previous articles and blogs, prenuptial agreements are valid and binding in Florida if they are entered into freely and voluntarily after full and frank financial disclosure. It is important to hire a competent attorney to represent you whether it's to draft, negotiate, challenge or defend a prenuptial agreement. If you have any questions about prenuptial agreements, you can contact me at paulrice@riceroselaw.com or call my office at 386-257-1222. I'm board certified in divorce and family law by the Florida Bar and have been assisting clients in the area of matrimonial law since 1984.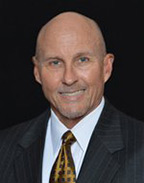 ---
Bookmark & Share
---
User Comments
Be the first to comment on this post below!