Do You Need to Reduce Your Alimony or Child Support Due to Covid-19 Loss of Income? Don't Wait - Act Now
Wed, Apr 08, 2020 at 1:15PM
---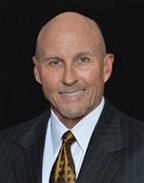 Many Americans have suffered a reduction in income due to Covid-19 also known as the Coronavirus. Whether you've been laid off, furloughed or had your pay cut due to reduced work hours, paying basic bills such as housing, food, health insurance and medical care can be a challenge. To make matters worse, many people have alimony and/or child support obligations as a result of a previous divorce or child support order. Judgments and court orders can be particularly problematic because they are often enforced via income deduction orders directing employers to withhold the support directly from the employee's check. The effect of this can be devastating on a family's finances.
Florida law allows a person to reduce his or her support obligation in the event of a substantial change of circumstances such as the loss of a job or reduction in income. The catch is that the support order isn't modified (reduced) until you file a petition for modification with court. By way of example, if a person loses her job on April 1st, but doesn't file to modify the support obligation until June 1st, the support reduction is only retroactive to June 1st as opposed to when she lost her job on April 1st.
Court ordered modifications of alimony and child support can be temporary or permanent depending on the circumstances. In all likelihood, most modifications will initially be termed temporary in the face of the Covid virus. That is because we are all optimistic that this scourge will only be a short term event and that everything will return to normal. Many Americans may not be that lucky. If the loss of employment or income becomes permanent, then court can convert the temporary modification to a permanent order.
I'm board certified in divorce and family law with 37 years of experience. While I'd like to think I've seen it all in my time, I have never seen the likes of this pandemic and its consequences as it relates to our economy. If you have questions about your particular circumstances, don't hesitate to write me at PaulRice@RiceLawFlorida.com or call my office at 386-257-1222.

Paul E. Rice, Jr, Esquire
Board Certified Divorce and Family Law

Posted: April 6, 2020
---
Bookmark & Share
---
User Comments
Be the first to comment on this post below!